Epic Partners with nuiloa: Two-way Patient Texting Now on App Orchard
FOR IMMEDIATE RELEASE
nuiloa (pronounced noo-ee loh-wah), a patient-centric conversation platform created for hospitals and clinics, is now easier to access than ever before. Epic Systems, one of the leading healthcare software companies in the US with the most widely-used and comprehensive health records system, has made nuiloa's two-way SMS service and web app service available on their "App Orchard" marketplace for easy implementation. nuiloa is the only real-time communication solution available on the Epic App Orchard that can connect patients to care.   
"Through our long history with Epic we've built and implemented integration projects in hospitals across the US. We're excited to extend this partnership to include nuiloa in the App Orchard. This will allow us to provide an improved, reliable, and integrated experience for patients and healthcare providers within Epic workflows," explains Chris Halsema, nuiloa founder and CEO of NexPlex.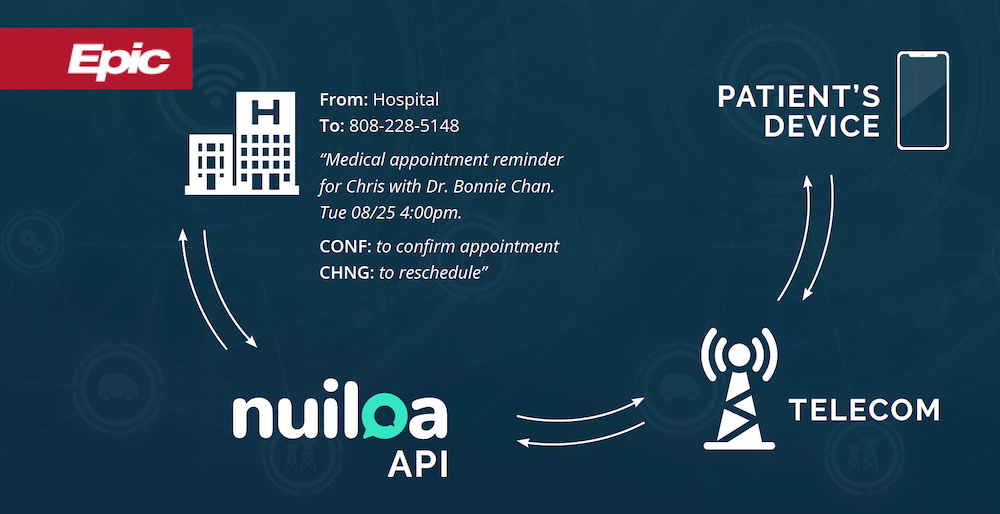 nuiloa helps patients connect to their healthcare providers with texting and voice automation. By elevating the patient engagement experience, nuiloa users improve efficiency in patient and admin workflow.
With nuiloa, hospitals and clinics are able to:
Send alerts to family about a loved one's surgery status
Send test results such as sending COVID-19 results by text or voice.
Manage cancellation and wait-lists with ease
Reduce administrative tasks and streamline office procedures
Leverage AI technology to improve workflows and decision making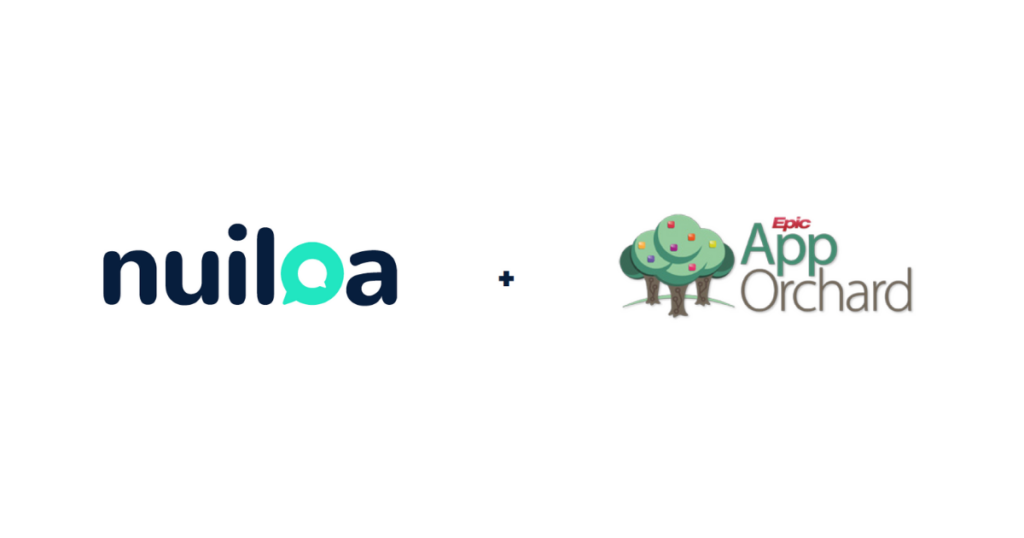 It's not just those who work in the healthcare industry that are embracing this technology. Through the instant communication of SMS and voice automation, patients feel more in touch with their healthcare providers. This higher level of engagement results in improved patient retention, satisfaction and adherence to care. 
Not only do these individuals feel more heard, but they are able to make better healthcare-related decisions. Proud of his company's role in connecting patients to the healthcare services they rely on, Halsema says, "Patients need a better way to communicate with their healthcare providers. nuiloa is an innovative solution that helps patients make informed and timely decisions about their care and cost of care." 
Patient appointment reminders, billing notices, surgery updates, and test results can now be seamlessly sent through text messages within the Epic Systems infrastructure. Patients can opt-in or out using their mobile device or Epic's My Chart.
For more information or to begin your free nuiloa trial, visit https://nuiloa.com/epicsms
Media inquiries, please email Anjelica Abarra at  pr@nuiloa.com
ABOUT NUILOA
nuiloa (pronounced noo-ee loh-wah), based in Las Vegas, NV, was launched in 2020 by Chris Halsema who recognized the difficulties and costs associated with implementing automated communication tools in healthcare. nuiloa empowers patient-centric healthcare solutions through technology by decreasing communication barriers while providing effective and efficient communication so that informed and timely decisions can be made. nuiloa technology includes front-end software, as well as Voice, SMS, email gateways, and AI capabilities. For more info visit www.nuiloa.com
ABOUT NEXPLEX
NexPlex, the parent company of nuiloa, was founded in 2001. NexPlex is a professional services company that provides strategy, consulting, and interactive technology. With headquarters in San Francisco, California, their two flagship products are nuiloa and ShippingWonder. For more info visit www.nexplex.com
ABOUT EPIC SYSTEMS & APP ORCHARD
Epic Systems is the largest medical record software vendor in the United States. For more info visit epic.com/about.  App Orchard is Epic's marketplace for apps and APIs. For more info visit apporchard.epic.com
Text up to 800 messages when you try nuil
o

a